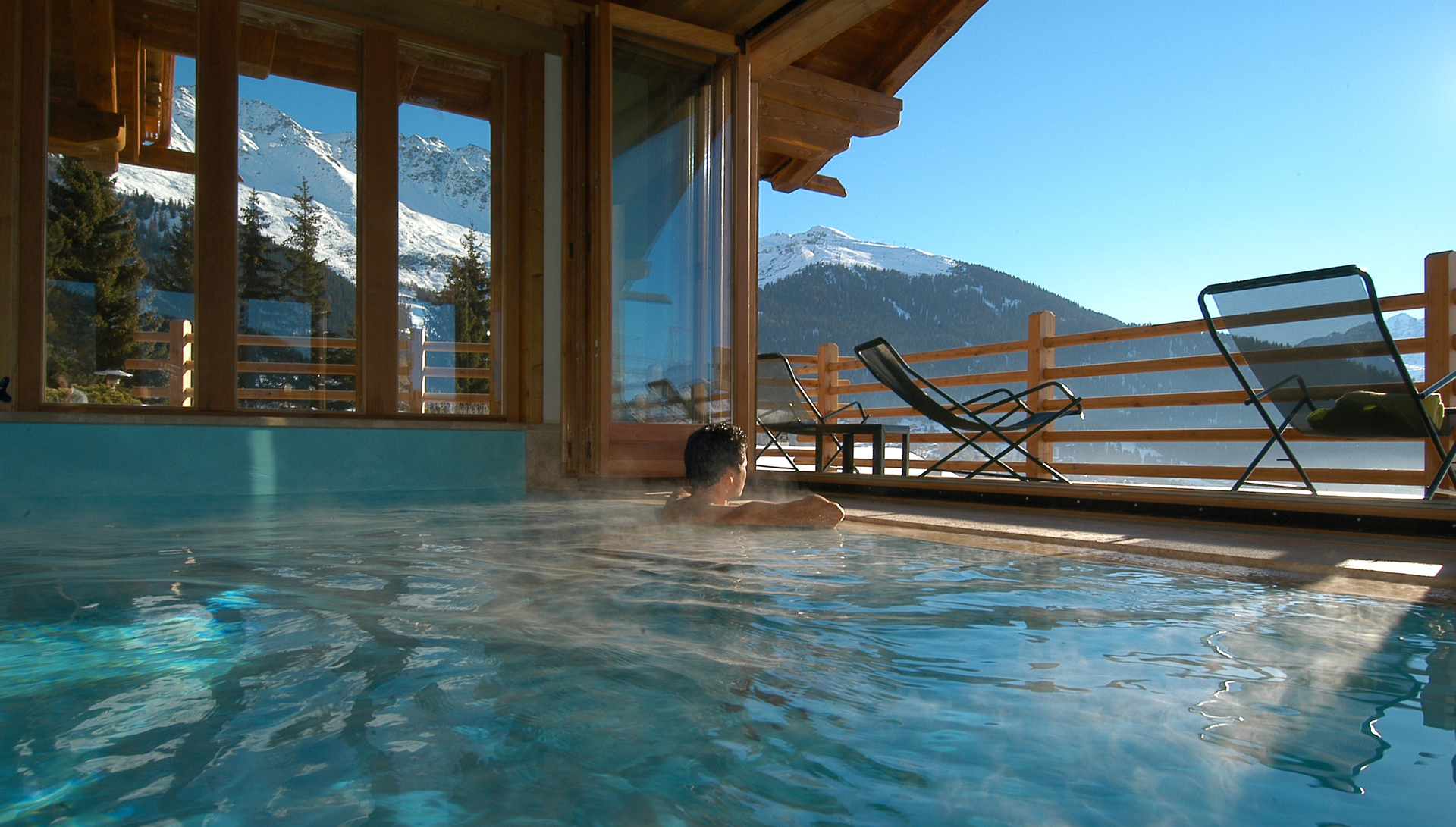 The Swimming Pool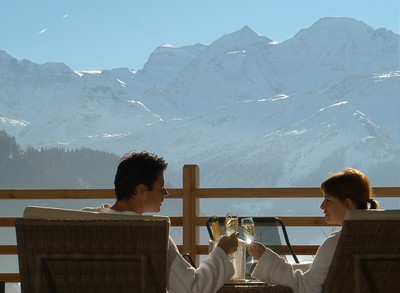 the meeting to the absolute…
A unique atmosphere and view in Verbier!
It is the divine moment for relaxation after a day at altitude.
As far as you can swim to the mountains… This incredible feeling dominates the emotions of the Spa. The swimming pool of the Chalet d'Adrien is heated to 29 degrees all year round. It is 16 meters long.
In summer, the pool is completely open on a balcony with sun loungers.